Ringlet Genome Note
The genome note for the Ringlet butterfly (Aphantopus hyperantus) has just been released on Wellcome Open Research: https://wellcomeopenresearch.org/articles/6-165
The Ringlet is known as fàinneag in Scottish Gaelic and gweirlöyn y glaw in Welsh. A dwarf form is found at high elevations in Kerry in Ireland. It is not endangered in Britain and Ireland, with increases in both abundance and distribution measured over the last decade, suggesting that it may be resilient to climate change.
Below is a picture of Carla Lohse, who collected our Ringlet specimen while on a field trip to Carrifran Wildwood with her dad Konrad. As a result, Carla is the youngest co-author on any of our Genome Notes.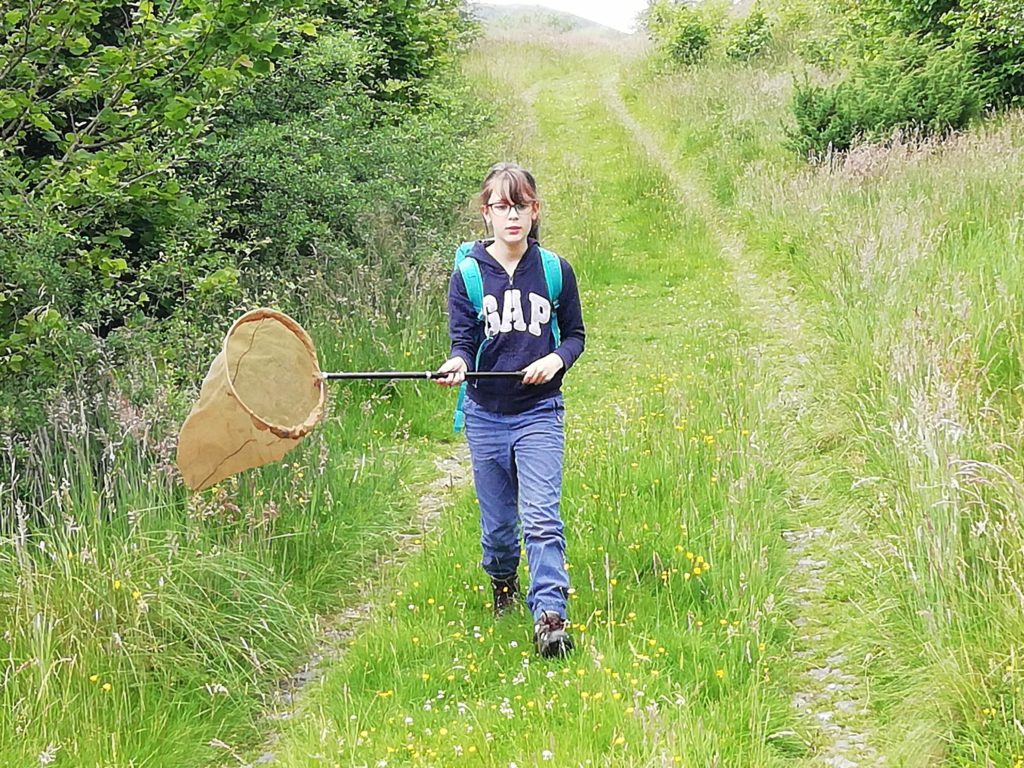 ---
This Genome Note is part of the 25 Genomes project, a precursor to the Darwin Tree of Life project led by the Wellcome Sanger Institute.