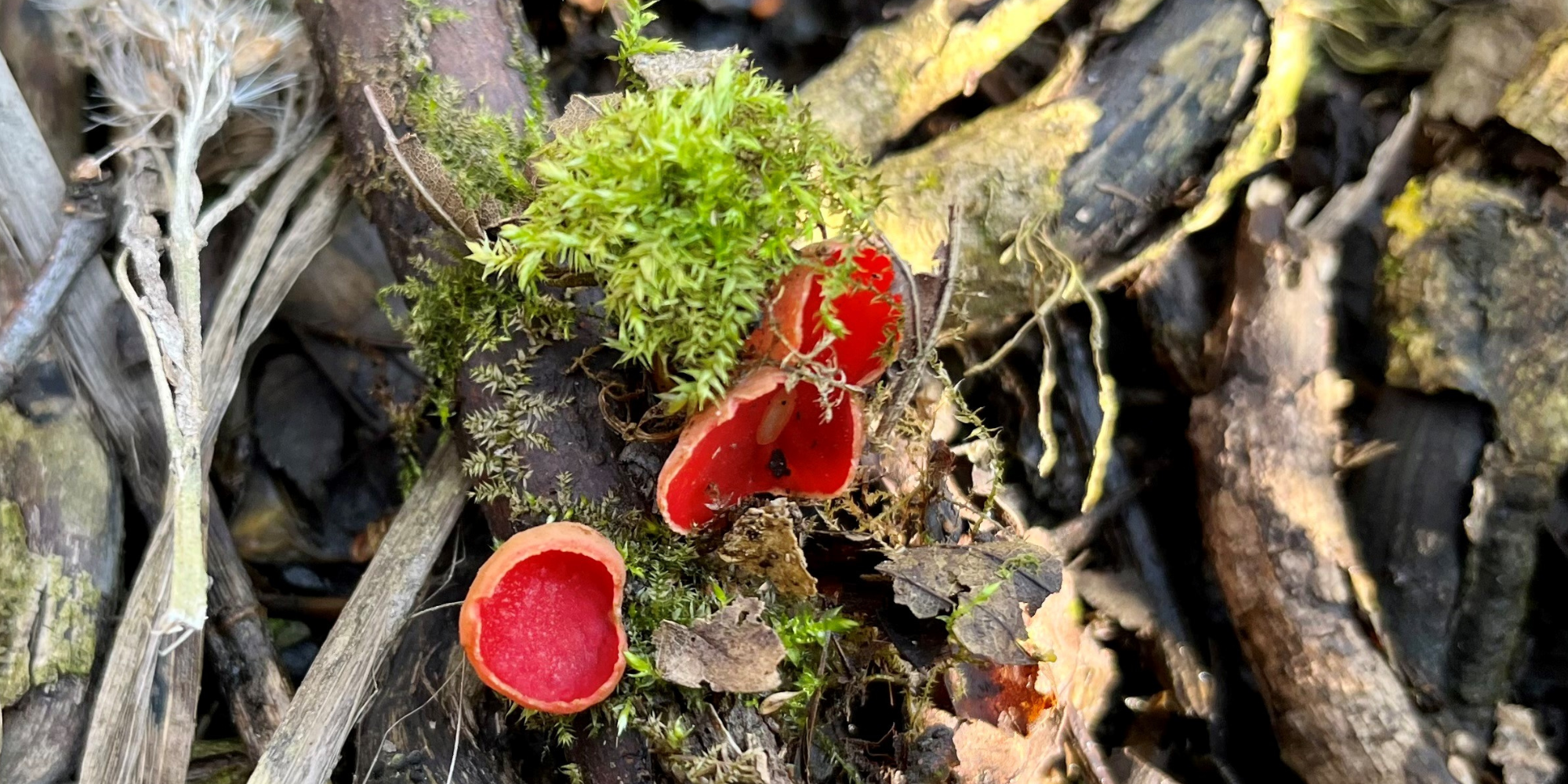 Fungal forays into Wheatfen
If Darwin Tree of Life is to sequence the genomes of everything living in Britain and Ireland, our sample collecting teams are going to need some help. This will undoubtedly rely on the expertise of wildlife recording groups and volunteers, whose local knowledge and enthusiasm will be invaluable in the hunt for an estimated 70,000+ species.
This is particularly true for fungi. These represent around 24% of known eukaryotic species in the UK, and range from familiar cooking mushrooms to brackets, coral fungi, spindles and earthstars, as well as tiny varieties associated with plant hosts such as rust fungi and smuts.
Finding such a diverse array of fungi requires a great deal of geographic and habitat coverage, as well as expert knowledge to identify those fungi we find. Fungi can also be more difficult to collect and record than other taxonomic groups due to their unpredictable fruiting and the need for microscopy or DNA barcoding to identify certain species.
DToL is already working with the British Mycological Society and a number of amateur naturalist groups to collect fungi across Britain and Ireland. However, to successfully collect over 17,000 species within a reasonable timescale the level of sampling will need to significantly increase. This will require working closely with even more regional fungus recording groups and establishing collections as part of their normal survey practice.
It is essential this activity is mutually beneficial to volunteers as well as DToL, and that we are working towards a common goal in exploring, collecting, and genome sequencing the UK's fungal biodiversity.
It was in this spirit that DToL teams from Kew Gardens and the Earlham Institute joined the Norfolk Fungus Study Group at Wheatfen on the Norfolk Broads.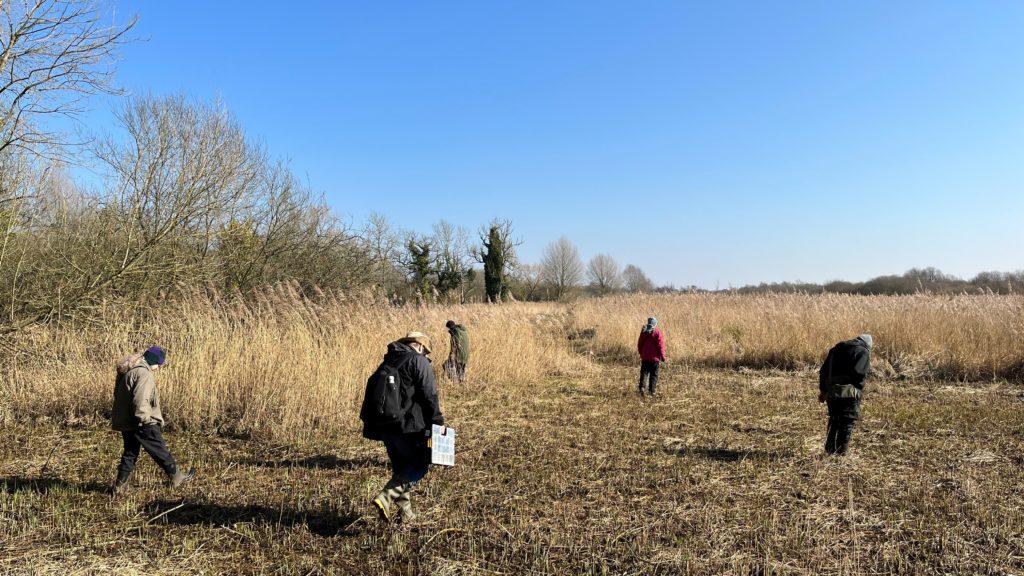 Why Wheatfen?
The Broads are the UK's largest protected wetland and encompass habitats such as fens, wet woodland, intertidal mudflats, shallow lakes, drained marshland and coastal dunes. Wheatfen itself covers a range of these habitats and has a long history of biological records, including rarely recorded and notable fungi species.
The site was originally the home of Ted Ellis, a broadcaster and naturalist with a specialism in microfungi. Wheatfen is possibly the best recorded fenland site for fungi, with records of around 1,310 fungi species. Its total species list across the tree of life covers more than 10,000 species – around one seventh of all known UK species diversity!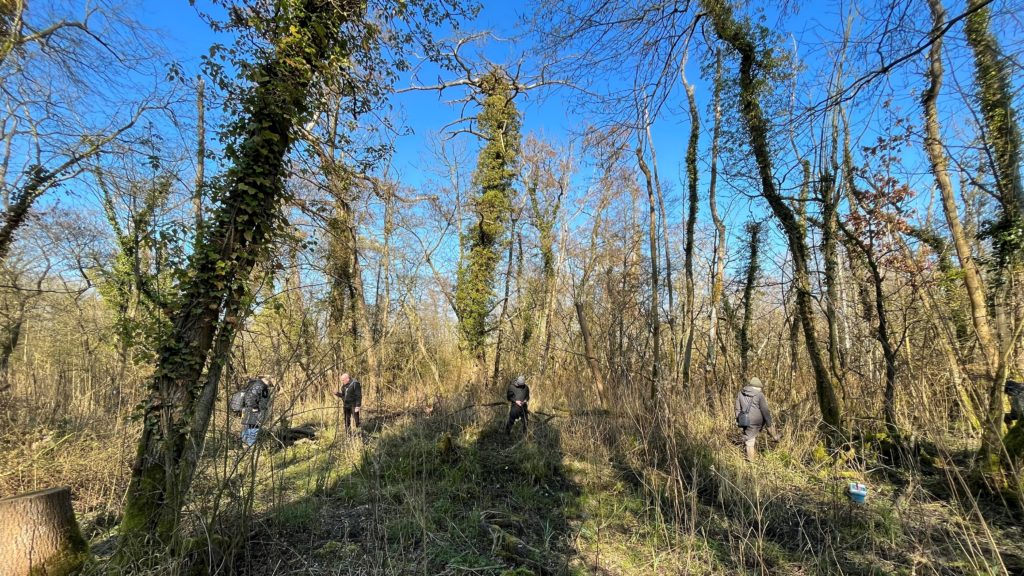 Wheatfen is also very practical for DToL scientists. There is a workroom where DNA barcoding and vouchering work can take place. It is close to the Earlham Institute for provision of equipment and training, and is within easy travelling distance of Kew and the Wellcome Sanger Institute, where the next stages of work generating DToL genomes take place.
Mutual benefits: DToL and the Norfolk Fungus Study Group
The DToL team and the NFSG share a common vision: better understanding the biodiversity of the Broads. Both groups had skills to share.
On DToL's side, funding through our public engagement programme provided training and resources for the group to conduct independent DNA barcoding experiments at Wheatfen. This scientific technique is a relatively cheap and easy way to quickly and accurately identify species collected in the field by reading small sequences of their DNA. Many of the NFSG members had already attended the 'Barcoding the Broads' initiative led by Sam Rowe, Public Engagement Officer at the Earlham Institute.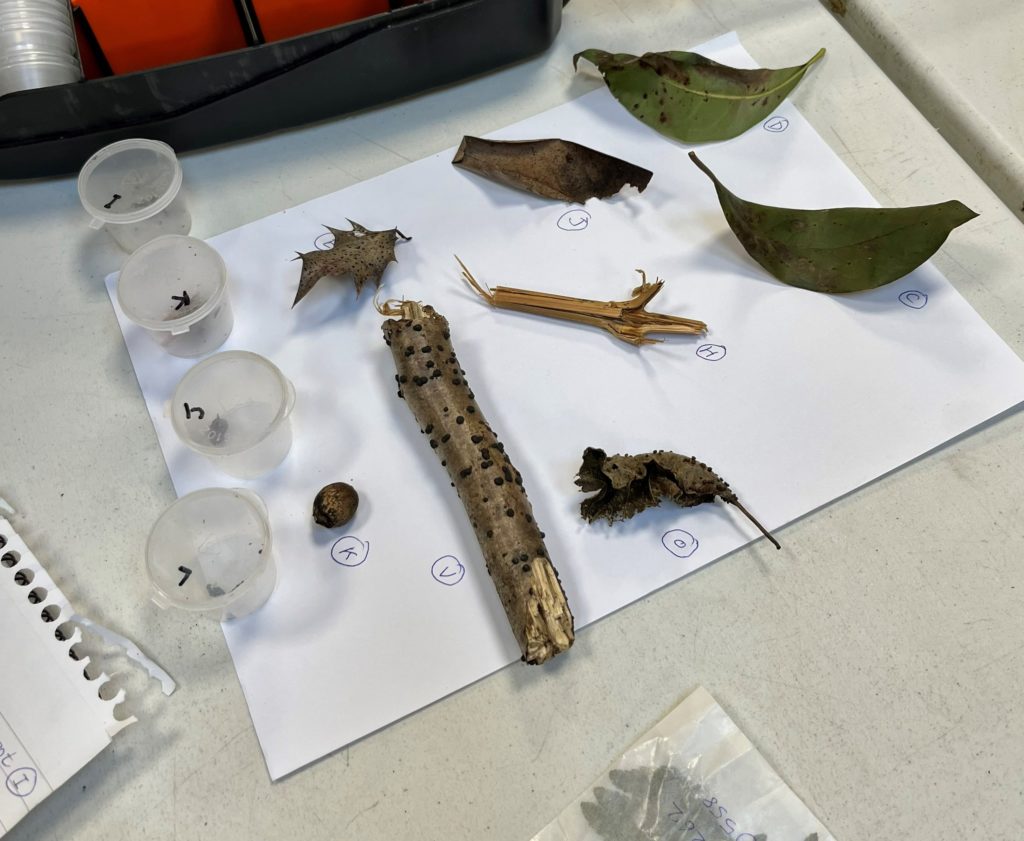 By adding DNA barcoding to their already formidable skill set, the NFSG can in turn help DToL identify and collect those more elusive fungi species. The NFSG contains many expert field mycologists who have surveyed the Broads for decades. Their expertise and regular presence in the field could easily help DToL collect many species it would have otherwise missed.
"Although as a group we are experienced in collecting, identifying and recording fungi, to some of us the DToL project and barcoding was completely new and somewhat out of our comfort zone," said Yvonne Mynett, an NFSG member who attended the Wheatfen trips and Barcoding the Broads training. "But we were excited and inspired to be contributing to such projects. Even though time in the field was short we managed to gather many specimens that the team could take back to Kew for genomic sequencing."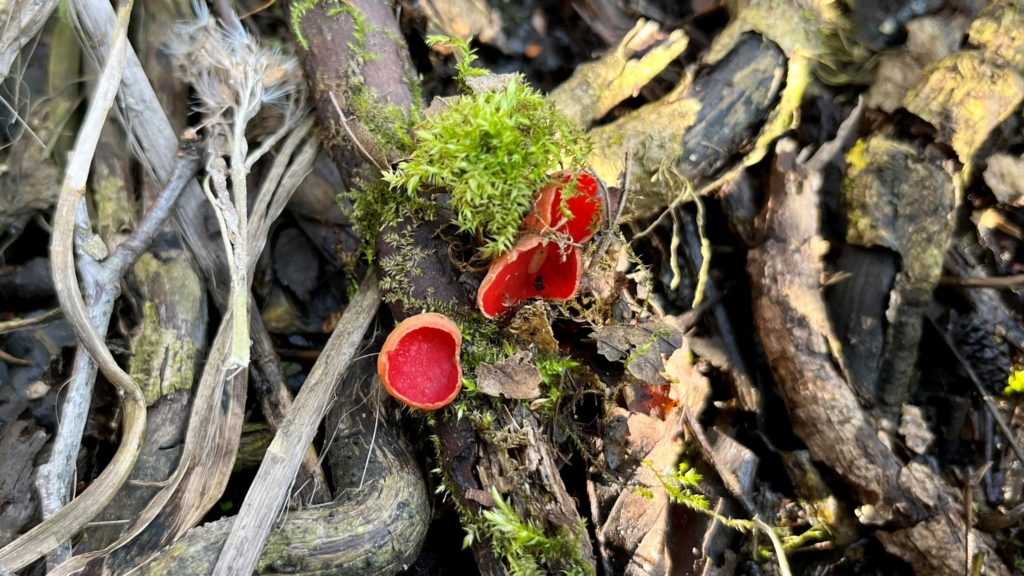 Trips to Wheatfen
DToL and NFSG visited Wheatfen together twice in 2022. The first visit in March was a useful exercise in taking DNA barcoding skills out of the controlled lab space and into the field.
Samples were collected and specimens were carefully vouchered, an important process creating a permanent physical record of the organisms for future scientists to look at again. These specimens were then returned to Kew and will ultimately be fed into DToL's genome sequencing pipeline.
The second visit to Wheatfen was over three days in July, combining barcoding workshops and foraying for fungi. The weather was extremely hot and dry, but that did not stop the team collecting many new samples for full genome sequencing.
The potential for DNA barcoding to produce globally important reference sequences, for both rare and common species, was made clear during this initial visit. For example, the group sequenced the rather common bracken map fungus (Rhopographus filicinus), a widespread and probably ecologically important in controlling bracken populations. And yet up to now its genome has only been represented by a tiny section of its DNA, known as an ITS sequence.
While practising their DNA barcoding skills, the NSFG members also managed to identify two new species for Britain and Ireland – Entoloma proterum and Tarzetta alnicola.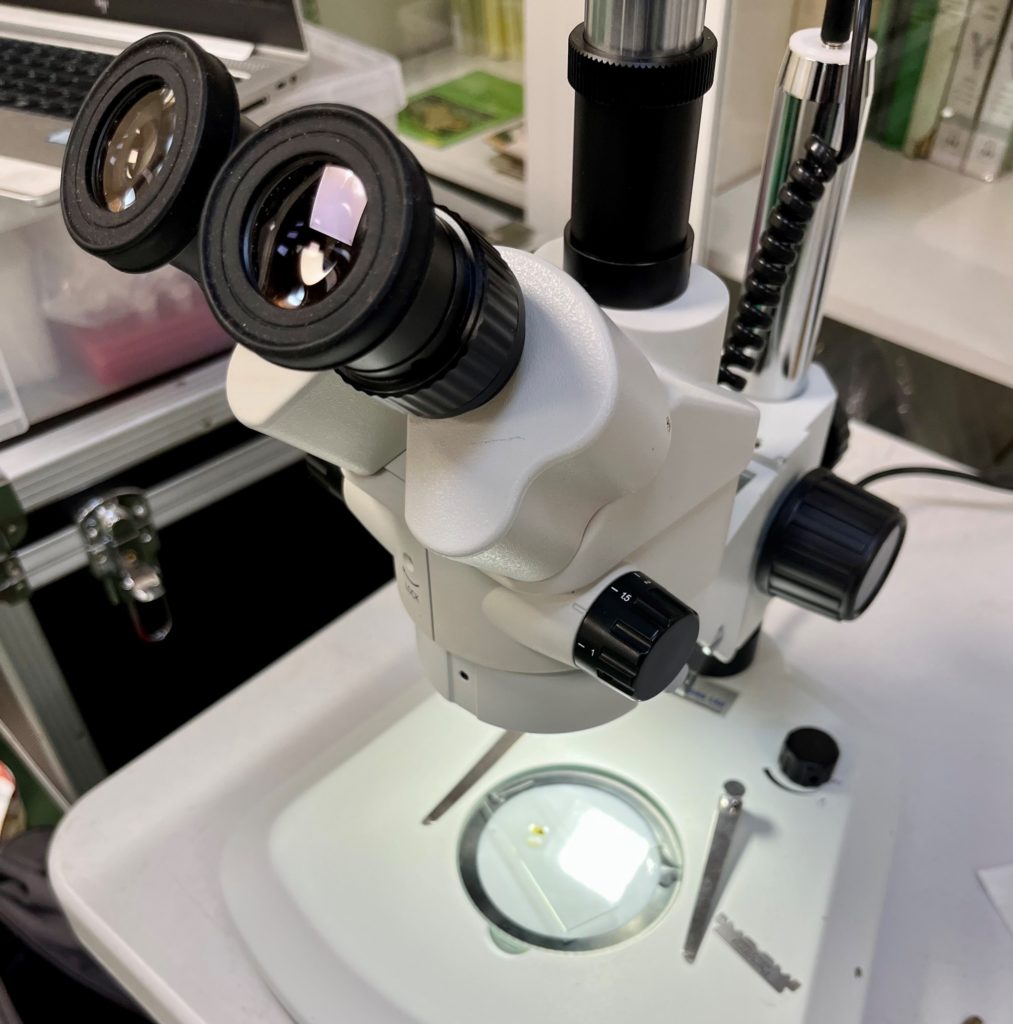 One NFSG member had also been sampling microfungi between the March and July trips. These were handed over to the DToL team and transported back to Kew for full genome sequencing. In total, more than 100 vouchered specimens were collected across both field trips to Wheatfen.
"What has made this so exciting is knowing that we were looking at our own interesting Norfolk specimens that we had not been able to identify through traditional methods," says Yvonne. "Realising that this wasn't just a 'one off' opportunity, but that we will actually be able to continue to do DNA barcoding in Norfolk, has really inspired us to carry on."
---
These fungal forays into Wheatfen were made possible thanks to funding via the Darwin Tree of Life Enabling Connections Fund, plus support from Earlham's Barcoding the Broads initiative and the mycology team at Kew.