See the winning posters as DToL joins forces with the Youth STEMM Award 
Over the past few months, the Earlham Institute has worked with the Youth STEMM Award to engage with young people currently under-represented in STEMM disciplines – science, technology, engineering, mathematics and medicine. Funded through a Darwin Tree of Life (DToL) Enabling Communities grant and with support from Wellcome Connecting Science, this project involved compiling resources for a new webpage, science communication training for school students, and a poster competition focused on sequenced DToL species.
The Youth STEMM Award is a skills award to support and inspire the next generation into STEMM. Young people (aged 11-19) undertake STEMM-based activities and then log their hours to progress towards a bronze, silver and gold award. Our new webpage aims to inspire young people to log activities linked with DToL education and engagement content. It includes a range of resources: videos about DToL, DNA barcoding summaries, and STEMM career profiles. The webpage has been shared through the Youth STEMM Award's network of schools and colleges.
Two science communication workshops, provided by Peter Moore Fuller (infohackit), were also offered to support schools with high proportions of young people under-represented in STEMM. The sessions offered training for young people to learn about design principles and enhance their visual communication skills – and were recorded for others to view.
"Seven students took part and they did enjoy the session as they later volunteered to create STEM posters and PowerPoint presentations using their new acquired knowledge about science-based visual communication. Two students used the presentations during open days to talk to prospective students about STEM subjects that are on offer at our college."
teacher attending workshop
To bring all their new knowledge together, we launched a poster competition for young people to create an A3 poster about their favourite species that has been sequenced by DToL. The competition was open for entries in early 2023 and we received submissions featuring a range of species including orca, otter, moth, shark and ladybird. The posters were judged on their  originality, creativity, and scientific content, and the following winner and runners-up were chosen:
---
Overall winner – Seven-spot Ladybird (Coccinella septempunctata) by Hazel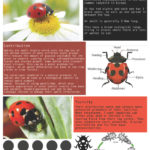 References
https://wellcomeopenresearch.org/articles/6-319
https://www.education.com/worksheet/article/color-life-cycle-13/
http://chopwoodcarrywaterplantseeds.blogspot.com/2012/02/ladybugs-natural-pest-control.html?m=1
https://kids.nationalgeographic.com/animals/invertebrates/facts/ladybug
---
Runner-up – Adonis Blue Butterfly (Lysandra bellargus) by Bethany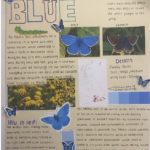 References
https://wellcomeopenresearch.org/articles/7-255
---
Runner-up – Orca (Orcinus orca) by Anam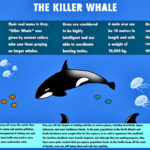 References
https://wellcomeopenresearch.org/articles/7-250
---
Runner-up – European Nightjar (Caprimulgus europaeus) by George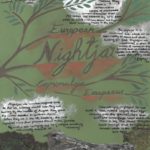 References
https://wellcomeopenresearch.org/articles/6-332
Well done to the overall winner and runners-up and thanks to everyone who submitted a poster for the competition, the quality of entries was excellent and made the role of the judges very difficult!