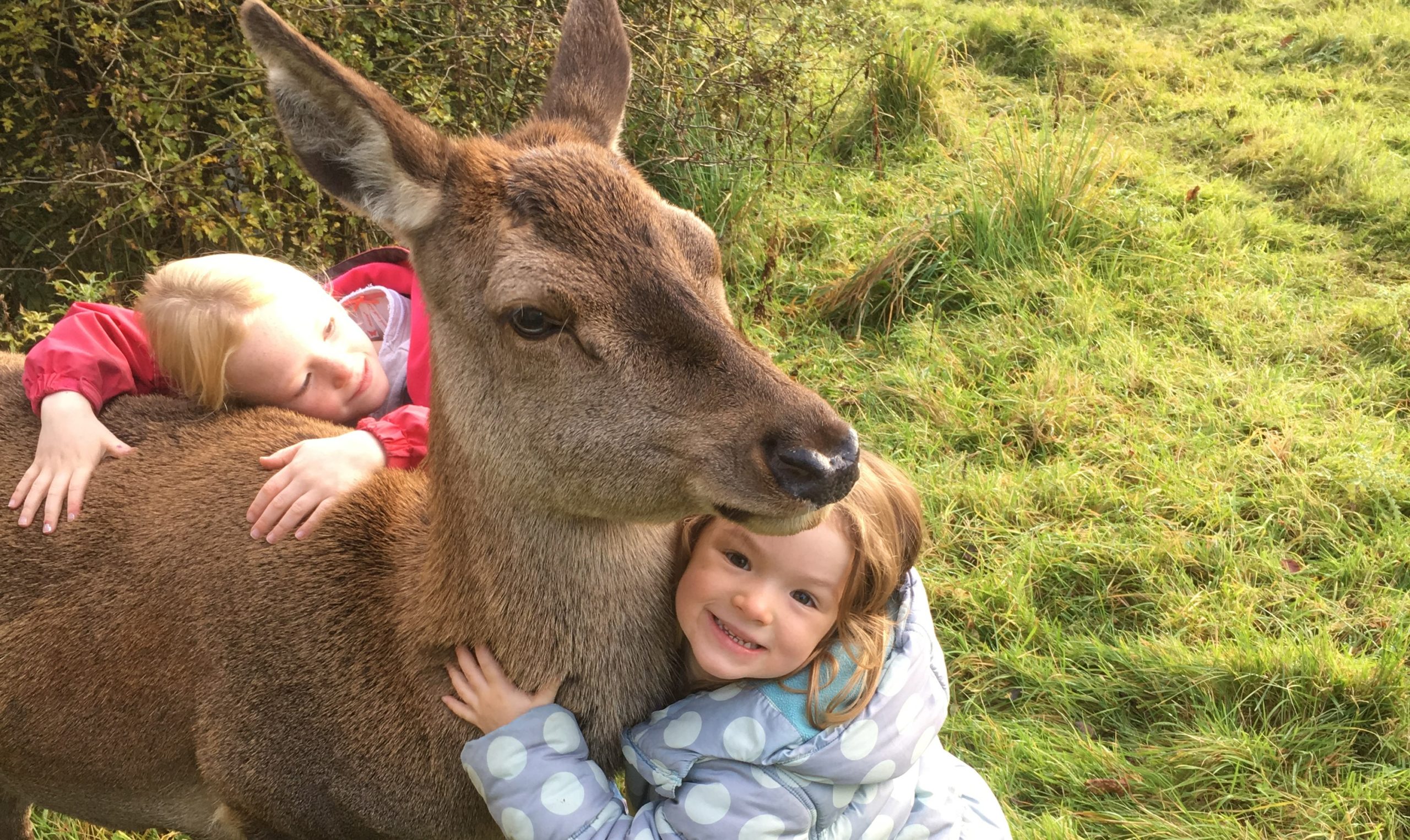 Thistle the deer may be gone, but her legacy to science lives on
On Friday 14 January 2022 a remarkable life ended. Thistle the red deer was no stranger to science or celebrity, ultimately becoming the reference genome for her species (Cervus elaphus). The full story of this cervine sensation is retold in a profile on our website.
By the end of her life Thistle was also one of the oldest red deer on record. Hand-reared from an early age and living in Fife with deer specialist John Fletcher and his family, she reached the venerable age of 28. The oldest known wild deer from her island birthplace of Rum was a spritely 25 and a half.
"Of course, the strength of the deer project on Rum is that the population should remain as 'natural' as possible. The one invasive procedure is to mark the calves with ear tags around the time of their birth," explains John.
"Unfortunately, when Thistle was tagged her mother took exception to the intrusion and abandoned her. Luckily, Fiona Guinness [working on the Rum project] intervened and raised Thistle on a bottle before passing her on to a new home on our deer farm at Auchtermuchty."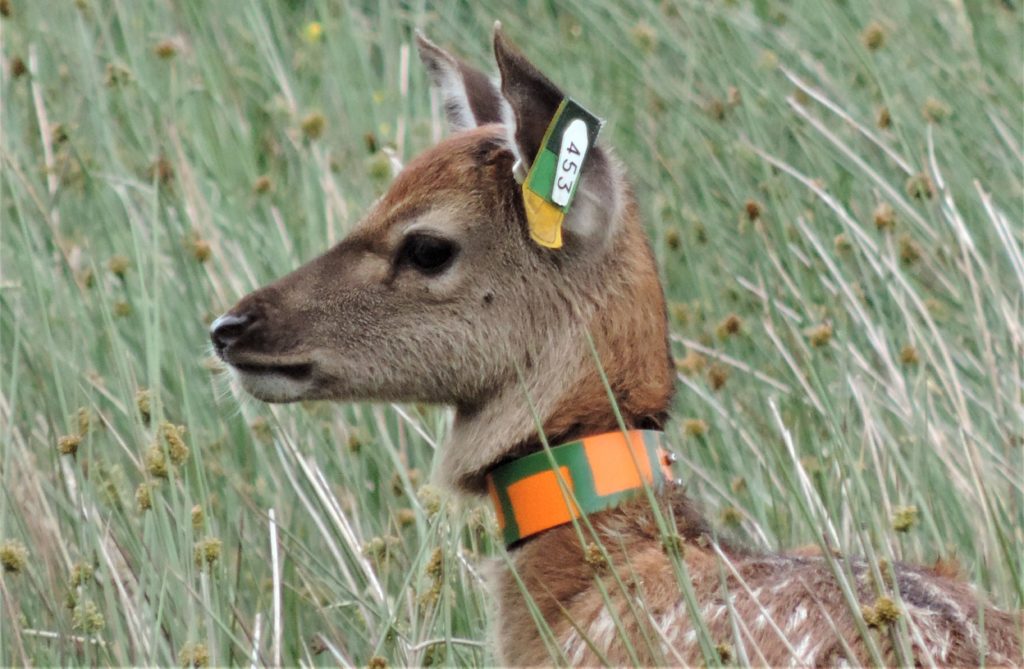 But Thistle's scientific legacy will live beyond her 28 years. National Museums Scotland have taken tissue samples to be stored as part of the CryoArks biobanking initiative, a national collection of frozen genetic material available to researchers and conservationists into the future.
Her skeleton and skin will also be preserved and kept as a physical, scientific reference point, with Thistle becoming the "genomotype" for her species. Bestowing this status upon a single organism mirrors the practice by taxonomists of holding type specimens for each species (the type specimen for Cervus elaphus is currently preserved in Sweden).
The scientific potential for Thistle doesn't end there. Researchers at the Sanger Institute also took blood and tissue samples from the large intestine, liver, skeletal muscle, kidney and heart. They hope to build on previous research to better understand the role that DNA mutations in somatic cells (any non-reproductive cell) have in ageing, lifespan and cancer across species.
The team will compare Thistle's DNA to samples from a range of different species with very different lifespans including several hundred year old clams, turquoise killifish (Nothobranchius furzeri) that live for only a few months, and many more species with varying lifespans.
"Old individuals like Thistle are particularly informative because they have accumulated more mutations over their lifetimes," explains Alex Cagan, postdoctoral fellow at the institute's Cancer, Ageing and Somatic Mutation (CASM) programme.
"We hope the research will give us a better understanding of the causes of ageing and age-related diseases which, ultimately, may help us to live longer and healthier lives. I'd say we would be lucky if we all lived as long in human terms as Thistle lived in deer years!"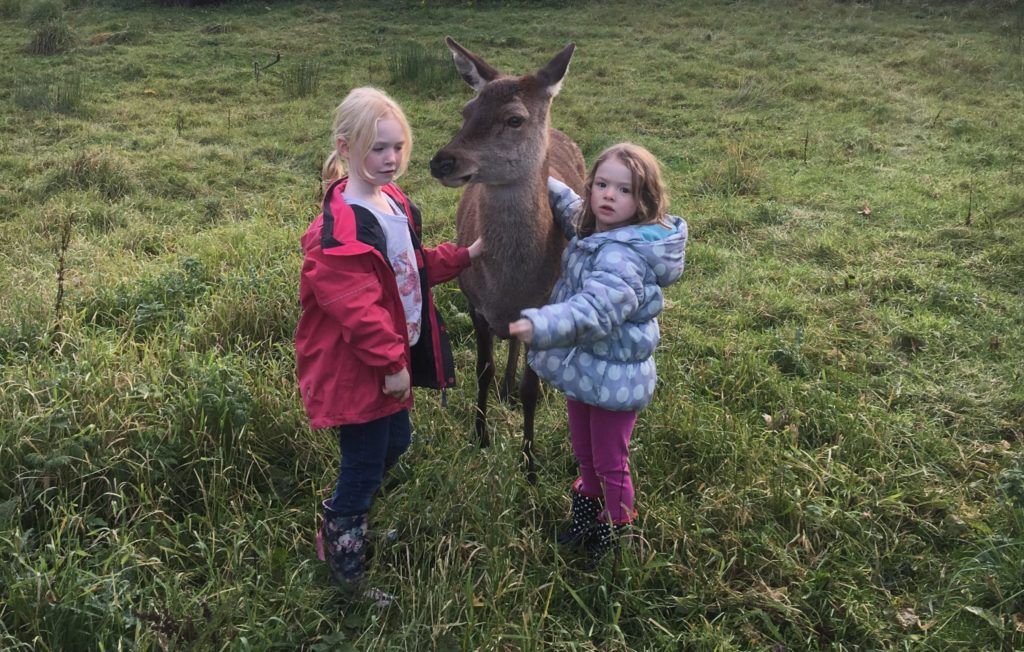 But Thistle's greatest role was in the lives of John and his family. "She was very coy about joining the other deer here and, although she bore many calves, she never socialised very well and remained rather aloof. In fact she seemed to prefer human company to that of the deer," recalls John.
"Years after she had been introduced to the herd she managed one day to sneak out and into our house where we found her on a bed in one of the upstairs bedrooms. Clearly she remembered her upbringing very well. She will always be missed, not only by three generations of our family but also by many from the village who used to bring her polo mints."